Coffee Beans
Coffee is our lifeblood. We insist on top quality beans, sustainably sourced and meticulously roasted. Whether you prefer an intense eye-opener, or something mellow to sip throughout the day, you'll find each pack of Roast & Ground coffee has great balance and depth of flavour, and is guaranteed to work brilliantly with our machines.
We take pride in the careful sourcing of all our coffee and have built long-term relationships with each supplier. Most of our coffees are Fairtrade or Rainforest Alliance certified. Either way, you can rest assured all our beans are speciality grade, ethically traded, fully traceable and kind to the planet.
Our packs are brilliant value, too – double the size of a typical bag of gourmet coffee from the supermarket. Coffee lovers will get through one in a week or so. To store, simply remove the air, seal the bag and keep it in a cool, dark, dry place.
COFFEE BEAN
PACK SIZE
450G
FREE
DELIVERY
OVER £20
ALL COFFEE
DESPATCHED IN
24-48 HOURS
HANDY LARGE PACKS
SAVE MONEY
AND THE PLANET
COFFEE MAKES A
PERFECT GIFT. WE'LL
SEND IT FOR YOU.
Showing all 8 results
Elegant & Uplifting
Silky top-end coffee from
the prestigious Sidamo region
£

15.96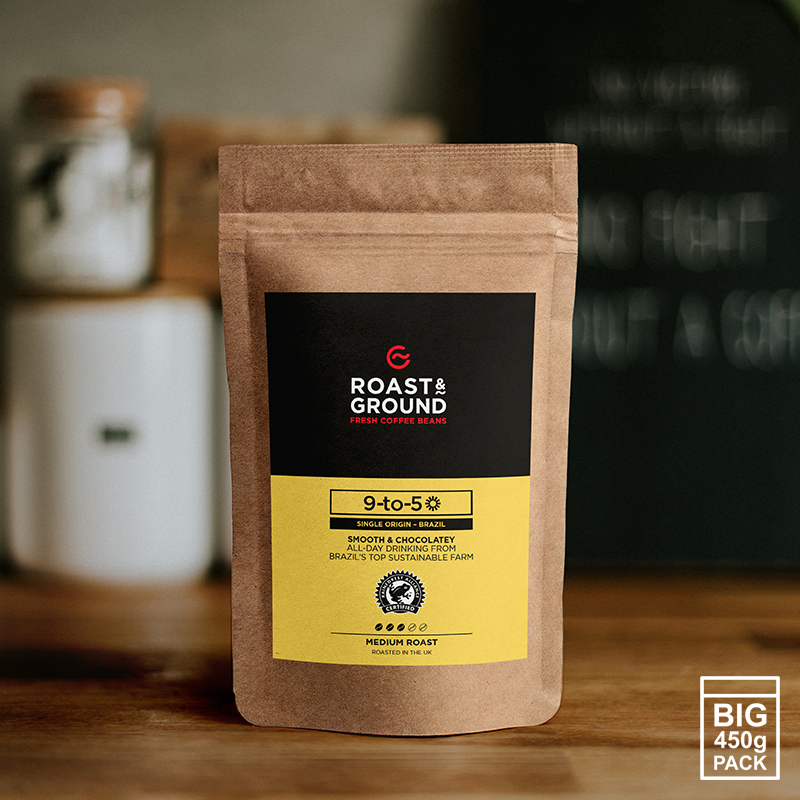 Smooth & Chocolatey
All-day drinking from Brazil's
top sustainable farm
£

13.80
Rounded & Smooth
Well-balanced blend
for all-day drinking
£

15.96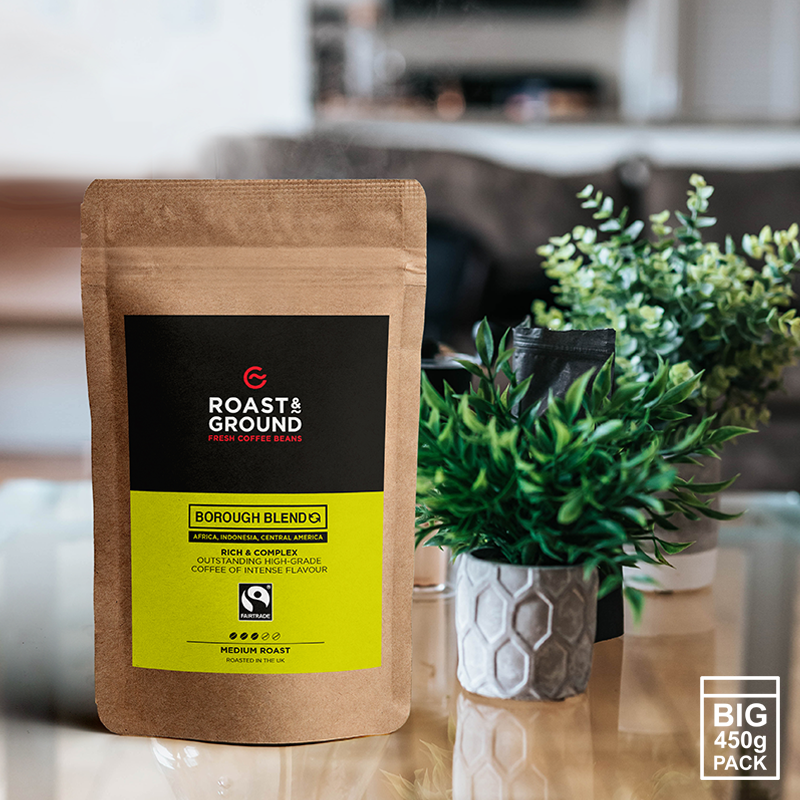 Rich & Complex
Outstanding high-grade
coffee of intense flavour
£

15.96
Friendly & Flavourful
Crowd-pleasing balance,
depth & smoothness
£

13.80
Bright & Smooth
The best coffee flavour from
the best decaf process
£

7.75
Crisp & Elegant
Easy drinking single origin
arabica for a gentle lift
£

13.80
Sweet & Creamy
Smooth, light roast with
hints of the sweet shop
£

13.80